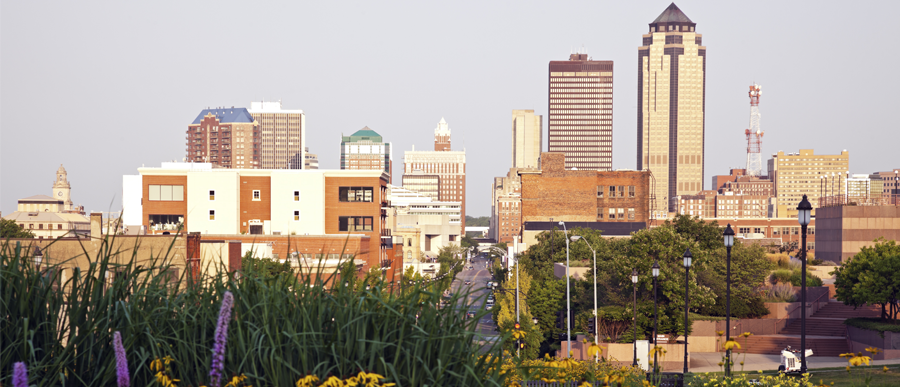 We are a family-owned business in Des Moines Iowa, the heart of the Midwest, and we strive to provide the best products and services possible.
We started in 1989 as a computer consulting firm, serving clients mostly in and around Iowa. In 2000 it seemed logical to use our computer background to open a small retail website selling and shipping Original Udder Balm, a product manufactured by one of our consulting clients. As the website grew in popularity, we added a few more products to our lineup. By 2007 our little website was shipping thousands of orders and keeping skin soft and smooth all over the country.
At the end of 2007, Qualis Group, the manufacturer of Original Udder Balm, ceased all manufacturing and closed its doors forever. Our little website had grown beyond our expectations, and the thought of closing it down because the manufacturer had closed was unacceptable. We sat down with the owners of Qualis Group, LLC and worked out a deal to purchase both the original formulas and the rights to Original Udder Balm. We immediately sought a manufacturing partner who could produce the product for us to our standards, using the formulas we now had in hand.
We completely changed the focus of our company and phased out most of our remaining computer consulting clients so we could focus attention to Original Udder Balm and other similar products. Producing Original Udder Balm, Lineman's Professional Hand & Arm Cream, ubalm, and other products has been our main focus ever since.
We feel it is important to support American workers, especially in the current economy, so we source everything possible from US manufacturers.  We pride ourselves that all our products are made in the USA, and we only use co-manufacturing partners and suppliers based in the US, who follow the highest standards and under the watchful eyes of the EPA, FDA and OSHA where appropriate.
Our labels, our boxes, our jars, our pump assemblies and of course our products and what goes into them is all USA sourced.  We do not skimp on quality to save a few cents.
All our products are made to our specifications and formulas, and they are 100% made right here in the great state of Iowa, USA.

Find out more about our owners and history by using the drop-down menu link (down arrow on About Us menu button)