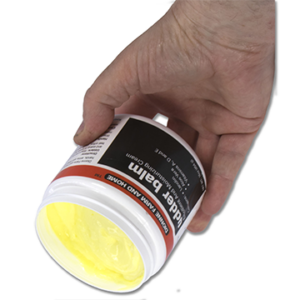 Dionne Udder Balm has been around for decades in the familiar orange and black jar. It went away because the original manufacturer closed. So, we bought the formulas, and by popular request we have brought back this label. And the product is exactly as you remember it. Still super thick, rich, and creamy!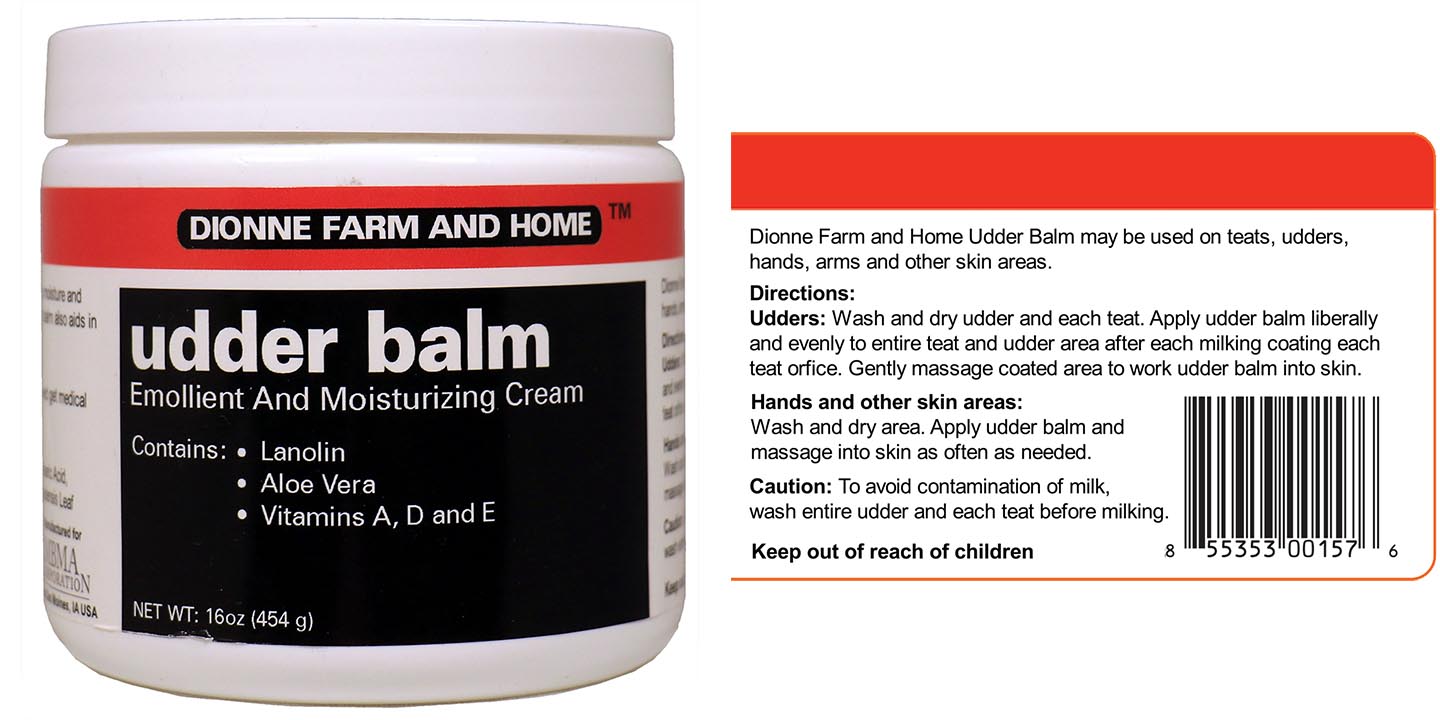 Ingredients:
Water, Mineral Oil, Cetearyl Alcohol, Glycol Stearate, Stearic Acid, Glycerin, Propylene Glycol, Sorbitol, Lanolin, Methylparaben, Fragrance, Sodium Hydroxide, Proplyparaben, Aloe Barbadensis Leaf Juice (AloeVera), FD&C Yellow #5, Tocopherol Acetate (Vitamin E), Zea Mays (Corn) Oil And Retinyl Palmitate (Vitamin A) And Ergocalciferol (Vitamin D2)
FEATURES:
Contains soothing aloe vera & lanolin
Fortified with antioxidant vitamins A & E and vitamin D
Same great formula and light lemon scent you remember
Soothes the dryest, roughest hands, arms and other skin areas
It also works great on both people and animals
100% MADE IN THE USA. We source all of our ingredients and packaging locally.
DIONNE FARM & HOME UDDER BALM
Dionne Udder Balm has been around for decades. And it helps provide deep moisture and re-hydrates extremely dry skin. Daily application aids in smoothing and softening roughest, dry, and scaly skin. By popular demand the formula used by generations of Americans is back. We kept the familiar orange & black design. And you can use Dionne Udder Balm on teats, udders, hands, arms and other skin areas. You can use it on people and animals alike!
COSMETIC, FOOD GRADE, or ORGANIC INGREDIENTS ONLY
Contains NO: BPA, PABA, Dimethicone or Petrolatum
Cruelty-Free
PACKAGING OPTIONS
Jar – for easy storage
Pump Jar – for convenience and keeping it clean
OTHER USES & COMMON NAMES
Hand balm, foot & heel repair salve, moisturizing and softening body, face and hand cream, chamois butter, aloe vera face cream, lanolin based lotion, chapped hands and cracked heels remedy cream