Kiss-ably soft Lip Balm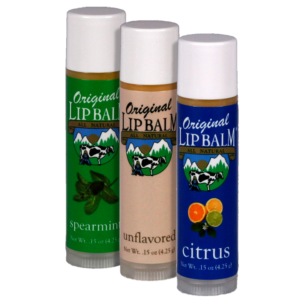 Everyone uses some sort of lip balm at one time or another.
We worked long and hard to develop a lip balm that is different. And does not use petrolatum. After all nobody really wants to rub petroleum products on their lips. So we went with the approach that if it is going to be on your lips, it better be good enough to eat!
Our lip balms are made with 100% natural products. We use 100% organic ingredients everywhere we can. Our balms are 100% petroleum free, 100% GMO free and 100% cruelty free!
These are the perfect match for our skin cream lines, and made right here in the USA, right here in Iowa!